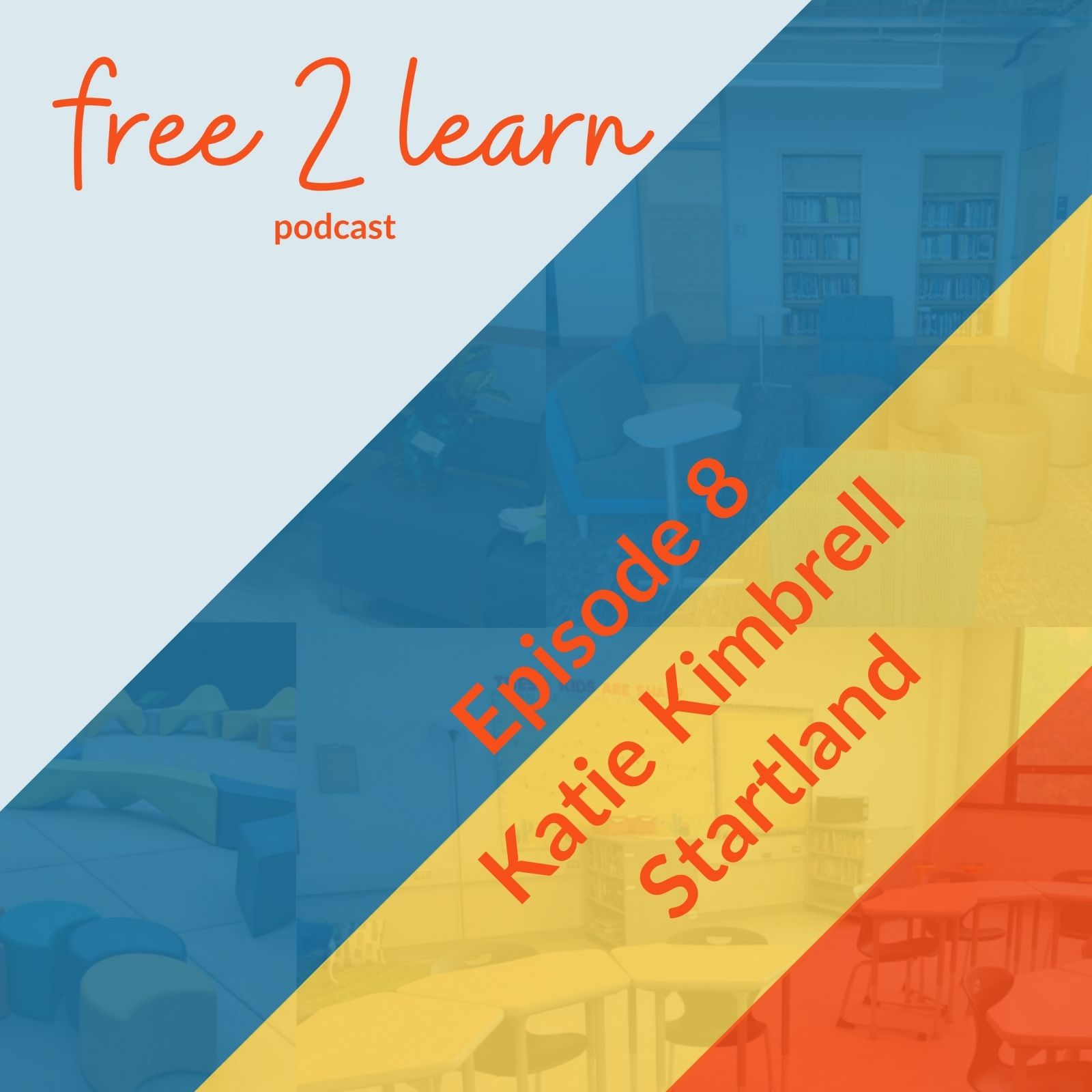 Next on the Free2Learn podcast, we talk to Katie Kimbrell, Director of Education at Kansas City's non-profit Startland. 
Katie Kimbrell started as the Director of Education at Startland in early 2018.  Formerly the Kansas City Startup Foundation, Startland is a community building nonprofit focusing on developing a culture of innovation in Kansas City through talent, experiences and storytelling.  Startland believes that the entrepreneurial spirit strengthens communities and is a must in a thriving education system. 
While Katie was teaching English at a local Kansas City Charter school, Katie was exposed to Design Thinking as a way of problem-solving. This training provided her students with a much needed richer learning experience, empowering students to solve problems with their own ideas. Founded on empathy, problem solving framework and launching real solutions, Design Thinking transforms learning in classrooms.
Katie and Scott talk about how to build a culture of innovation and grow a thriving community for the future, imagining what the Kansas City education system could look like with students and educators who are proficient in Design Thinking. 
Before joining Startland a couple years ago, Katie Kimbrell started her education career in 2009 with Teach for America. After TFA, she moved home to Kansas City and taught English at a local charter school.
First subscribe to Startland's newsletter highlighting local news and events.