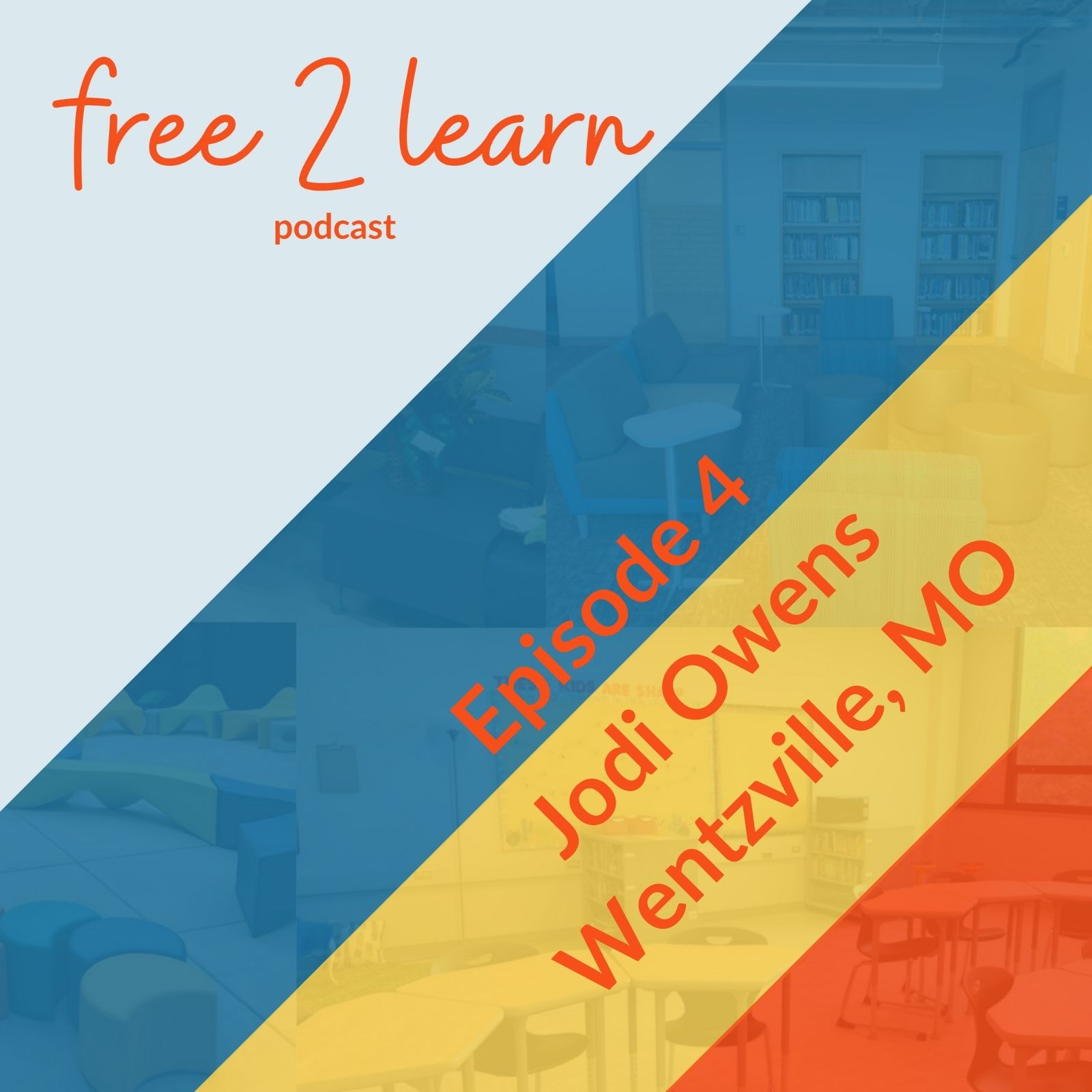 This week on the Free2Learn Podcast, we talk to Jodi Owens. Jodi is a 2019 Free2Learn Grant Winner and Special Education Department Chair for Wentzville School District in Eastern Missouri. 
In the fall of 2019, Jodi was awarded the Free2Learn grant to design a brand new classroom for her and her students. The changes that have come to her classroom allow for safe, comfortable and efficient learning. The newly designed room lends to everything having a purpose and a place. But most importantly, the transformation will allow her kids to have ownership of how and where they learn that is most comfortable for them.
Covid-19 has brought new challenges to teaching for Jodi Owens. In a special education, classroom environment is especially key to learning success for the children. How do teachers overcome the challenges of helping students adapt to the Covid procedures in the classrooms, while still using free seating and high touch stimulus to help them remain focused? Can you create an experience at home that will mimic the learning in a special ed classroom? 
Jodi Owens has devoted her twenty-one year career to the Special Education programs in the Wentzville School District. She has spent her education career  teaching all levels from Kindergarten to Seniors in High School. Wentzville is one of the fastest growing school districts in Missouri. And three years ago she helped open up a brand new elementary school name Wabash Elementary.